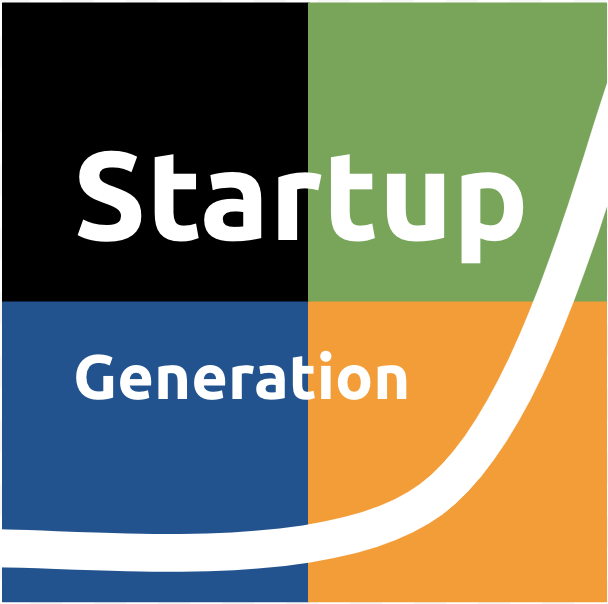 Welcome!
This immersion experience introduces facilitators to first and second semester deliverables in Startup Generation Academy. When working with students, many deliverables are expected to take more than one session to complete. Work is done in teams and teams advance at their own pace. Progress is measured by satisfactory completion of deliverables by semester's end and checkpoints along the way.
Semester One Overview
X
Semester One starts by developing networking skills and ideation. It ends with teams presenting their Minimum Viable Product for group evaluation. Semester One Overview (opens in new tab)
Deliverable 1: Networking Skills
Deliverable 2: Startup Stories (research)
Deliverable 3: Ideation techniques (Game: Founder to Fortune)
Deliverable 4: Ideation and Pitching
Deliverable 5: Developing Value Propositions
Deliverable 6: Value Propostions and Empathy (Game: Sticky Props)
Deliverable 7: Market Research (digital information fluency)
Deliverable 8: Researching Customer Segments
Deliverable 9: Introduction to Business Modeling (Business Model Canvas)
Deliverable 10: BOSI and balanced teams (Game: Hire Power)
Deliverable 11: Team formation
Deliverable 12: Team building
Deliverable 13: Teamwork (Game: Scrum)
Deliverable 14: Team Ideation
Deliverable 15: Idea Sniff Test
Deliverable 16: Team Incorporation
Deliverable 17: Initial Market Validation
Deliverable 18: Build an MVP Prototype
Deliverable 19: Test the MVP Prototype
Deliverable 20: Build updated MVP
Semester Two Overview
X
The second semester commences with planning MVP tests and concludes with investor pitches. Semester One Overview (opens in new tab)
Deliverable 21: MVP: Test Strategy and Statistics
Deliverable 22: MVP: Test (with end users)
Deliverable 23: MVP: Learn (evaluation)
Deliverable 24: MVP to Beta Launch
Deliverable 25: Soft Launch
Deliverable 26: Market Projections
Deliverable 27: Production Costs (Game: Production Survivor)
Deliverable 28: Distribution Costs
Deliverable 29: Marketing Strategies (Game: Campaign Rockstar)
Deliverable 30: Marketing Costs
Deliverable 31: Customer Loyalty Planning
Deliverable 32: IP Protection Planning
Deliverable 33: Total Estimated Costs
Deliverable 34: Revenue Streams
Deliverable 35: Business Valuation
Deliverable 36: Elevator Pitch
Deliverable 37: Marketing Media
Deliverable 38: Pitch Deck
Deliverable 39: Pitch Practice
Deliverable 40: Managing Questions and Answers
Deliverable 41: Negotiation skills
Deliverable 42: Term Sheets
Deliverable 43: Investor Pitch
Deliverable 44: Next Steps
Immersion Overview
This immersion experience focuses on key deliverables, activities and resources from the full year program. While it doesn't cover all the sessions, it provides facilitators an authentic experience in team entrepreneurship which is fundamental to leading the year-long program.
Day One
Day Two
Day Three
Day Four